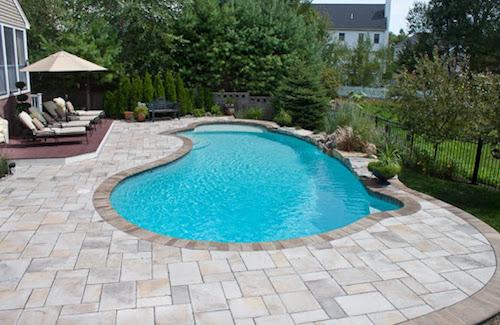 Building a swimming pool is a vast project and must be done right to avoid future complications. If you are planning on it, we can provide our experience and expertise in pool decking. Our well-trained technicians will use the right machinery to deck your pool and adjoining areas while meticulously following accurate measurements and specifications.
Evergreen Pavers & Artificial Turf provides pool deck services such as pool deck remodeling if you already have a pool, pool deck construction, and installation and pool deck repair and refinishing. Your pool deck or pool patio is where you place lounge chairs, tables, and other pool furniture for your friends and family's entertainment.
When designing and building your pool deck, our experts will use the best materials to make the area stylish, inviting, well-constructed, and non-slip, thereby making your pool the perfect spot for some family fun.
If your existing pool deck looks outdated, dull, and uninspiring, contacting us for a complete remodeling is the best and affordable way to add a fresh, exciting look to your entire poolscape. Merely changing the decking is an efficient and inexpensive way to make your total pool area look completely brand new. Irrespective of the type of swimming pool deck you currently have, our pool deck experts will provide you with options for a great new look.
Contact our team of pool deck experts today to take care of all your pool deck needs.
We Are Ready. We Are Expert. We Are Here to Help.