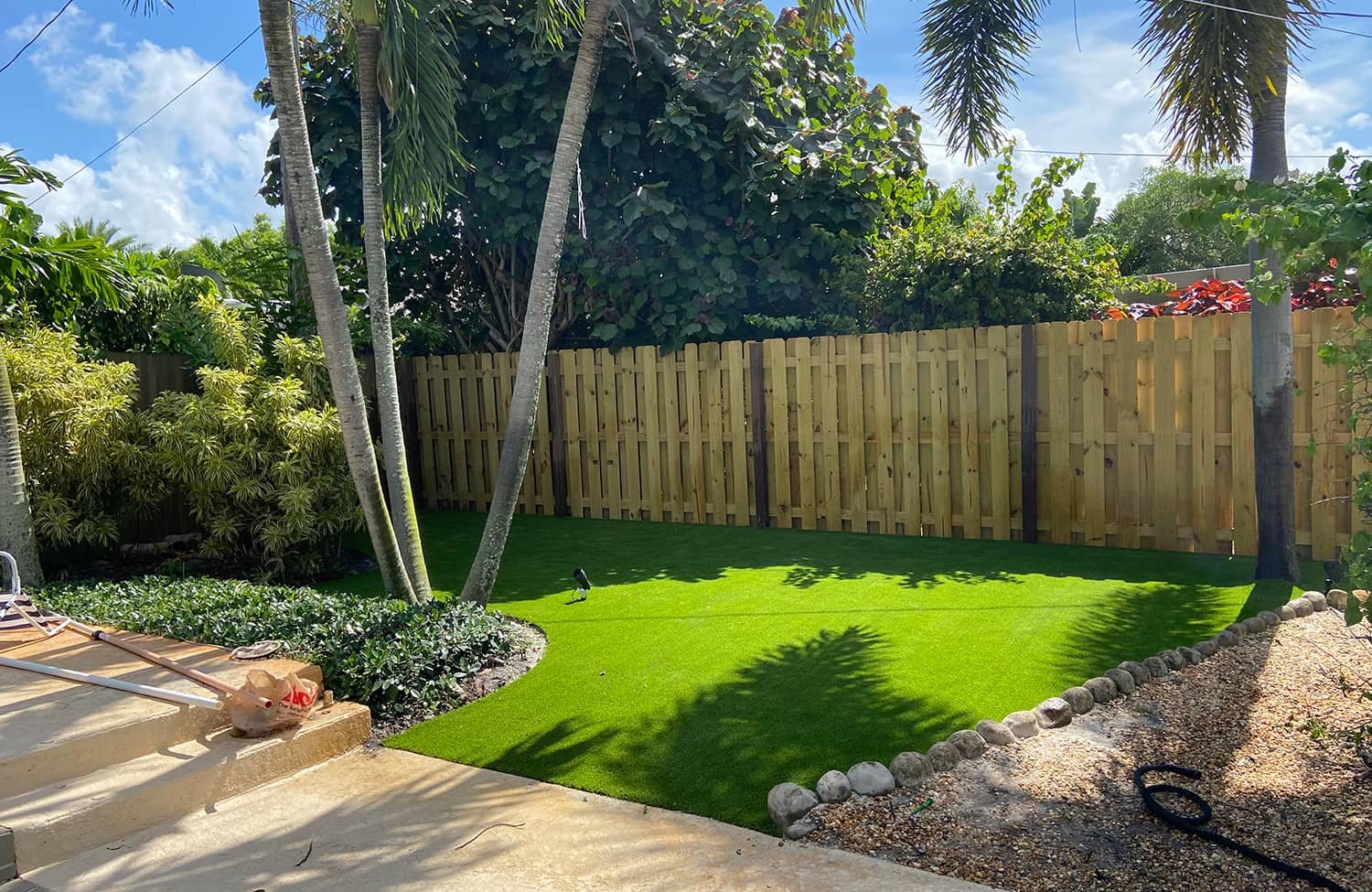 Welcome to Evergreen Pavers & Artificial Turf, your premier provider of high-quality pavers and artificial turf in Orlando, FL. Our company is dedicated to providing homeowners with top-of-the-line solutions for their outdoor spaces, offering a wide range of products and services to help you create the backyard of your dreams.
We specialize in the installation of premium-quality pavers, including concrete, brick, and stone. Our team of expert designers and installers work closely with you to design and create beautiful and functional hardscaping features that enhance the beauty and functionality of your outdoor space. From patios and walkways to pool decks and driveways, our pavers are built to withstand the Florida climate and add lasting value to your property.
In addition to our paver services, we also offer a variety of artificial turf solutions for homeowners who want a beautiful and low-maintenance lawn that lasts all year long. Our artificial turf is made with the highest-quality materials and is available in a wide range of colors, textures, and styles to suit any design preference. Our team of experienced professionals can install artificial turf in any outdoor space, from small backyards to large commercial properties.
At Evergreen Pavers & Artificial Turf, we pride ourselves on our commitment to providing our customers with the highest level of service and support. Our team is available to answer any questions you may have and provide expert guidance throughout the entire design and installation process. We work hard to ensure that every project is completed on time and to your satisfaction, and we stand behind all of our work with a satisfaction guarantee.
If you're looking to transform your outdoor space into a beautiful and functional living area, Evergreen Pavers & Artificial Turf has the products and services you need to get the job done. Contact us today at 407-890-7575 to schedule a consultation and learn more about how we can help you achieve your vision for your outdoor space.