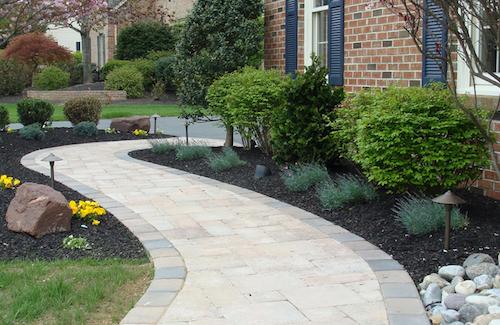 Are your property's sidewalks excessively old or dated, or you need to install a new one? Do not worry; our highly trained concrete experts can repair your old sidewalks or install a new one without breaking the bank.
Grass patches in front of your house, on the side, or in the backyard may make movement challenging, especially if you have an individual with a wheelchair. Our team will clear out the grasses on your property, whether you need a new design or update a current layout, we can work on any project and deliver outstanding results.
The overall cost of concrete sidewalks will vary depending on many factors and variables, such as the size of the path, labor costs, supply costs, concrete cost, and necessary concrete equipment. Feel free to reach out to us at any time if you have any questions or concerns about the installation process.
While some concrete jobs can take up to several weeks to complete, others may take only a couple of days to. Contact us at Evergreen Pavers & Artificial Turf to see the estimated time of completion and watch us work and stick to the schedule. Whether you need a consultation or an estimate, our professionals will accurately assess the situation of your property and offer the best advice.
We Are Ready. We Are Expert. We Are Here to Help.