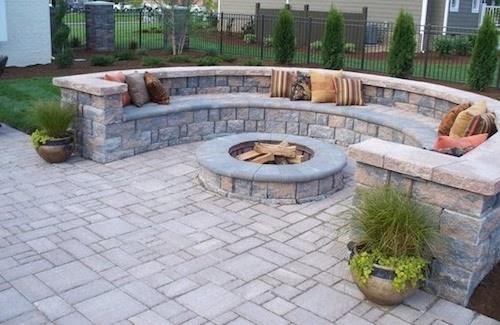 Evergreen Pavers & Artificial Turf offers you adaptability in blueprint designs to achieve possible results, thereby giving you only the best concrete patios. Our experienced professionals can use decorative techniques to transform your patios through the use of a variety of concrete finishing techniques such as staining, stamping, texturizing, and coloring. When these techniques are combined, the fantastic possibilities are endless.
When you employ our services at Evergreen Pavers & Artificial Turf to provide your homes and property with unique and beautiful concrete patios, your property can instantly have a boost in the curb appeal and value of your all the more providing long-lasting, durable beauty for your family and friends to enjoy for years to come.
Interestingly, adding or refinishing a concrete patio can allow you and your family to enjoy the beauty of the outdoors. When we design and install your deck, you are sure to enjoy the beauty which concrete finishes can add to your home, whether you are sitting or relaxing outdoors.
So, whether you want to transform some unused outdoor space to the patio of your dreams or if you already have an existing patio space that needs to be replaced, Evergreen Pavers & Artificial Turf is your best bet. We can provide you with the professional insight you need to determine the type of patios you would like to install while offering you competitive prices, thereby helping you make an informed decision based on the needs and desires of you and your family.
We Are Ready. We Are Expert. We Are Here to Help.